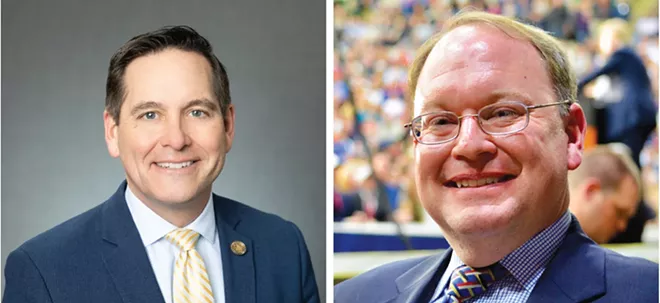 We welcome letters. Please include your full name, address and telephone number. We edit all letters. Send them to editor@illinoistimes.com.
—-
YOU GOT IT WRONG
Thanks for covering my state representative race, warts and all. I appreciate the multiple corrections you made to Scott Reeder's article ("Kent Gray challenges Tim Butler," June 16). I did want to set the record straight on several items you published which were flatly wrong.
I don't owe any "back property taxes." I owe a loan to a private company that bought the taxes, which is simply a loan I have to pay back. Not only do I not currently owe any back property taxes, I've only ever had one year in my lifetime that I owed back income taxes. We entered into a payment agreement with the IRS and paid it in full.
Judge Steve Nardulli did not order me to obtain five years of tax transcripts. He ordered that I obtain three. As I mentioned to you, and followed up by sending copies, I did, in fact request and receive those transcripts from the IRS. Unfortunately for me, my reputation and my career, they arrived after my divorce went to trial in June of 2015.
For what it's worth, I carried a security clearance in both the Bush and Trump White House, at the State Department and HUD, and just recently completed the FBI Citizens Academy. All of them have thorough background checks that I passed. None of these "transgressions" ever came up, mostly because they are a fantasy.
I know you were slipped an opposition file on me and sent to do a hit job. That's part of the political game. But at least try to get the facts right. The slipshod approach to this article says as much about your journalistic ethics as it does about my ethics. I'd appreciate it if you'd add an online link to the tax transcripts I provided and let the readers decide.
Kent Gray
Springfield
Publisher's note: The online article was updated to correct the length of time Kent Gray served on the LLCC board, to note that he disputes the Illinois Attorney Registration and Disciplinary Commission's findings and to clarify that the infamous "I can see Russia from my house" line was Tina Fey portraying Sarah Palin in a "Saturday Night Live" parody.
—-
ANOTHER FLAW
I suppose it was natural to write about Jim Ryan ("Remembering Jim Ryan," June 16). And insightful to draw lessons from a highly visible leader who, like us all, was imperfect.
But his wife was too biased about him "striving to do the right thing." Maybe that was Jim's perspective. I'm glad Scott Reeder cringed, too.
Certainly, his main point of ruining two men's lives is the biggest blot on his record. But short of protecting us Illinoisans from crime, I think he hurt us in maybe the second most important thing he could do: protecting consumers.
Illinois ranks sixth in population. As a consumer news reporter for several years, I'll never forget one of the first things he did as attorney general. Perhaps because he's a Republican, he wanted to save money....'cut waste?'
He cut muscle, in my opinion. He cut consumer protection offices from 12 across the state to five – two in Chicago, leaving three for the rest of the state, to cover some 80% of the state's population.
Almost as unconscionable as refusing to try DNA testing to get it right.
Steve Trainor
Springfield
—-

IN POOR TASTE
I find Scott Reeder's column in extremely poor taste after the recent passing of Jim Ryan. Making your point days after his death and using his wife's memories of him is inappropriate and appears desperate on his part to get readers' attention. I will be sure to share my thoughts with others so that they also will no longer read articles from Illinois Times.
Melissa Hasten
Springfield