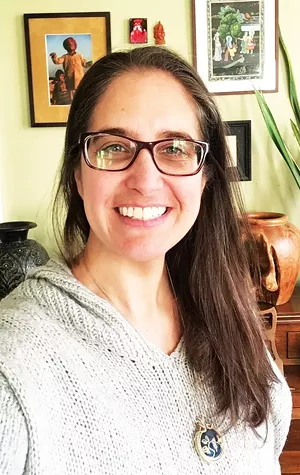 Gov. JB Pritzker and other prominent Democrats in Illinois have condemned a draft U.S. Supreme Court decision that would undo the landmark Roe v. Wade ruling issued almost 50 years ago.
They pledged to preserve abortion access in Illinois while half of the states, including the five surrounding states, are poised to ban abortion in most cases if the high court finalizes the draft in June or July.
When asked by a reporter to respond to Illinoisans who oppose abortion and want to see more restrictions enacted – not removed – Pritzker said at a May 12 news conference: "This is a pro-choice state. I'm a pro-choice governor. We have a pro-choice legislature. Yeah, we're going to stand up for women's rights and their ability to make decisions for themselves."
Pritzker said Illinois residents who want to restrict the ability to get an abortion "don't have to have one, then. They can make that choice for themselves."
Pritzker called upon the U.S. Senate to codify the 1973 decision legalizing abortion nationwide. But on May 11, there weren't enough votes to do that. All Republicans, joined by Democratic Sen. Joe Manchin of West Virginia, voted "no."
Pritzker said he was open to signing future bills into law that would make reproductive-health services more affordable and available for Illinoisans and people from other states who may come to the Land of Lincoln for abortion services if Roe falls.
The governor spoke May 11 from inside a Planned Parenthood clinic in Fairview Heights, near the Missouri border, where 75% of the clinic's patients are from other states, including Missouri, Texas and Kentucky.
State Sen. Christopher Belt, D-Swansea, stood next to Pritzker and said, "Illinois is a safe haven for women because of our leaders who have advocated and fought for this fundamental right." Laws restricting abortions don't stop abortions but "ban safe abortions," Belt said.
Pritzker said he signed the Reproductive Health Care Act into law into 2019 to establish a fundamental right to reproductive health care, including abortion and maternity care.
The governor in 2021 signed into law a bill that will repeal a state law requiring parents of minors seeking an abortion to be notified ahead of the abortion. The repeal takes effect June 1.
Pritzker's predecessor, Republican Gov. Bruce Rauner, signed into law a bill in 2017 repealing a "trigger" law that would have banned abortions except to save the life of a mother if the U.S. Supreme Court struck down Roe.
The bill also expanded taxpayer-subsidized abortions for women covered by Medicaid and state employee insurance.
It's not surprising Democratic and Republican politicians are reminding voters about their views on abortion and reacting to the draft opinion, especially as the June 28 primary approaches, according to Kent Redfield, emeritus professor of political science at University of Illinois Springfield.
The final Supreme Court decision is expected before the Nov. 8 general election. Redfield said the abortion debate could further energize a Republican base that generally supports abortion restrictions and is capitalizing on voter frustration with President Joe Biden and inflation.
Democratic politicians, whose base isn't as enthusiastic, have more to gain if Roe falls and pro-choice voters want to prevent restrictions on abortion at the state and federal level, Redfield said.
In Illinois, where Democrats control state government, concern about preserving abortion rights could mitigate voters' concerns about crime, he said.
"It will have a more positive effect overall, and it will affect Democratic turnout," he said. "This is something that motivates younger voters, who are more likely to be pro-choice."
Public officials are being joined by an increasing number of people who have obtained abortions and are calling for people who support abortion rights to become more politically active.
Julie Laut, an Urbana resident who said she got an abortion in Colorado 30 years ago in the summer after her senior year of high school, spoke at a recent pro-choice rally in Champaign County in response to potential fall of Roe.
Now 47, married and with two adult children, Laut said she was a straight-A student and captain of the girls' basketball, volleyball and track teams at her rural high school.
The school had abstinence-only sex education, birth control wasn't easy to get, and fear and shame surrounded unplanned teenage pregnancies, she said.
Laut said she got pregnant even though she and her then-boyfriend used condoms. She said she felt "very isolated" at the time and "was not in a healthy relationship."
Laut said she "would have had to put my life on hold" to continue the pregnancy. Her parents helped her travel the two-and-a-half hours to a Denver clinic for an abortion at eight to 10 weeks gestation, and she could hear protesters chanting outside the building during the procedure.
"The people in the clinic were incredibly kind," she said.
Laut said she felt relieved afterward, though she regretted not seeking psychological help to deal with the stigma she also felt. She went on to earn a bachelor's degree in history and secondary education, master's and doctorate degrees in history and taught high school students.
Laut said she wants to "demystify and normalize" discussion about abortion, a service that one in four women in the United States will receive sometime during her life.
She said she was furious about the draft decision on Roe and has been upset by legislative action across the country to restrict abortion.
"They want to take the choice away from women, and they fail to provide child care and a living wage and universal health care," she said. "It's so shortsighted.
"No one knows what's going on in a person's life," she said. "We can go out and yell and carry our signs. That's fine. Where we have failed is to get out and vote and show lawmakers at the federal and state level that we are committed to protecting this aspect of health care."
Dean Olsen is a senior staff writer at Illinois Times. He can be reached at dolsen@illinoistimes.com or 217-679-7810.