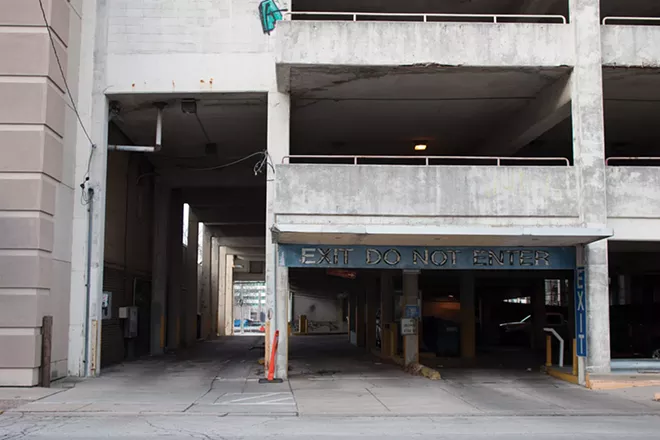 We welcome letters. Please include your full name, address and telephone number. We edit all letters. Send them to editor@illinoistimes.com.
—-
REVISED PLAN
This is all part of moving the innovation district forward ("UIS plans downtown campus," Jan. 13). It was announced at the beginning of 2019, right before the COVID shutdown. The space originally sought by University of Illinois Springfield was four city blocks. That announcement received a lot of criticism.
This project is looking to use existing buildings, but there will most definitely be redevelopment. The parking garage at Fourth and Washington streets, which cannot be rehabilitated, will be a part of that. You can read more about the statewide plan at https://iin.uillinois.edu/.
Jay Shan
Via Facebook.com/illinoistimes
—-

TEAR IT DOWN
The parking ramp is an eyesore and creates the impression of a deteriorated central city. Demolition is long overdue and would improve the downtown environment.
Even with possible future plans for development, including minor landscaping to enhance the appearance of another vacant lot would be worthwhile.
Hal Wakefield
Via illinoistimes.com
—-

DON'T NEED A DEGREE
Scott Reeder is one of the few columnists I read in the paper. His column "A degree or education" was spot-on (Jan. 6). There are a lot of people in our society that feel you're nothing if you don't have a college degree.
Not everyone is college-bound. I really believe that our educational system is failing in this area.
When I graduated from high school in 1962, schools still had trades classes. Those are often no longer available to students who are not college-bound.
As far as our politicians are concerned, just because you're a college graduate, a lawyer or a doctor, doesn't mean you have common sense. Common sense is lacking in this country.
As a senior citizen, I am saddened by what is happening in our great country, and I'm saddened by what my grandkids and great-grandkids have to look forward to.

Ron Sment
Rockford
—-

DAD WAS RIGHT
I very much appreciated your reference to my dad, Paul Simon, in your column on education and college degrees. Though he was awarded some 50 honorary doctorates during his 40-year political career, it is true he fell short of earning a bachelor's degree by one year.
He was a strong believer in the value of experience over academic credentials alone. When receiving unsolicited advice from various political science PhDs, he used to say (with a certain level of exasperation), "Not one of these people has ever passed a bill," pointing out the difference between theory and legislative pragmatism.
Keep up the good work!

Martin H. Simon
Baltimore, Maryland
—-

SELF-WORK
I really appreciated Tim Hahn's article on "The Importance of Self-Work" (Jan. 6). It arrived at the perfect time. Finding balance in a person's life can be difficult during this era. A pandemic that still lingers and a cold winter can be debilitating to a balanced life. Self-work and self-care are important topics — something that a lot of men do not discuss and should.
The season that the world is living in can really impact our mental, emotional and physical health. Hahn reminds us to do a self-diagnostic check before we go barging into another new year: Evaluating how we are doing in each area of our life, looking at the parts that need improvement, giving ourselves credit for our accomplishments, setting goals and making a lifestyle of it. I plan to personally review these topics and try implementing some new strategies for the new year.
Brandon Damm
Springfield