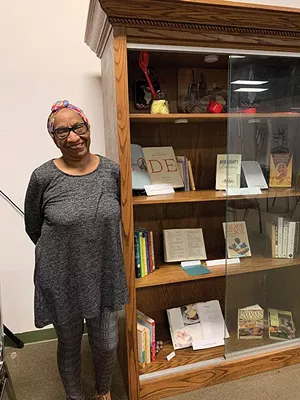 Food is inextricably linked to one's heritage and culture. Cookbooks are much more than recipes. They reveal life, culture and foodways of the times. Kathryn Harris – local historian, librarian and Springfield's 2020 First Citizen – has an impressive collection of African American cookbooks. They are now in the "Follow the Recipe" exhibit at the Springfield and Central Illinois African American History Museum. Harris loves to cook and enjoys reading cookbooks, not only for the recipes, but for the stories they tell. With their extensive prefatory material, the cookbooks document the influence of African American women on the American cuisine.
The Jemima Code by Toni Tipton-Martin brings to life the true role of Black women in creating the American Southern cuisine as they cooked creative masterpieces from meager provisions. The African American Heritage Cookbook is also a tribute to the legacy of the Tuskegee Institute. A Date with a Dish: A Cook Book of American Negro Recipes is a compilation of recipes from the popular Date with a Dish column in Ebony magazine, which Harris read growing up.
Some of Harris's cookbooks are local publications. Others are classics featuring recipes handed down from generation to generation. Black Food is a recent cookbook with essays, poetry and art along with recipes. Sweet Home Café Cookbook has recipes from the Smithsonian African American History Museum café in Washington, D.C.
Okra originated in Africa and was brought to the new world by enslaved Africans. Historically, African Americans were given pigs' feet and knuckles, while the more privileged consumed ham and loins, living "higher on the hog." High on the Hog, How African American Cuisine Transformed America is an insightful documentary on Netflix.