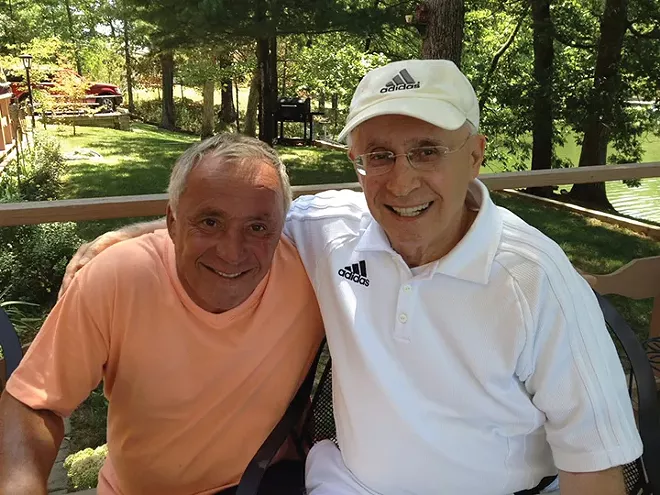 In the 1960s, missionaries from such foreign places as Greece and England and South America and New York City landed on Springfield's barbarian shore. They introduced to the natives a new gospel that had conquered the rest of the world – soccer. Some had been players at home, others just fans, but all loved the game and like all enthusiasts wanted everyone in their adopted home to love it too.
Fittingly they spread the word via the local branch of the Young Men's Christian Association, which sponsored a men's team whose members became organizers, referees and coaches to build their new church. Prominent among them were the Gonulsen brothers, Yavuz and Aydin, proud sons of Izmir, Turkey (the famed ancient city of Smyrna), on Turkey's Aegean coast.
Yavuz was born in 1936. He came to America in the 1950s and earned a degree in civil engineering from Oklahoma State University. He came to Springfield to work for the Illinois Department of Transportation, where he stayed for more than 40 years. (Fittingly, he was a bridge builder.) IDOT in those days was the closest thing that Springfield still had to an ethnic neighborhood, and several of the founding fathers of the city's soccer movement worked there.
The Gonulsens did more than preach the gospel. They and members of the Y Soccer Club ministered to the ignorant through workshops and summer camps and did good works in the form of coaching and refereeing, even lining and mowing the fields. They importuned the powers that be to set up varsity school teams and, when District 186 balked, the club promised to supply volunteer referees and coaches and raised money for facilities.
Yavuz was a keen athlete away from his desk – he was a member of the Springfield Road Runners and the Springfield Ski Club and ran a dozen marathons – but soccer was his boyhood game. In 1977 I described in these pages a typical game in which Yavuz managed to be match official and coach and cheerleader in a game between teams of under-8-year-olds playing in the Y's youth soccer league. I noted how, after he'd blown a whistle signaling an improper throw-in, he might offer a few words of advice to the child on how to do it right next time, perhaps even a demonstration, adding, "He yells encouragement – 'ya, ya' – as he scrambles over the pitch, stopping ya, ya here and there to inquire after the health of a fallen player, leading the charge at halftime on chilly days to the refreshment stand for hot chocolate. He is much loved by the soccer people."
If Yavuz was, as many referred to him, the grandfather of soccer in Springfield, his six-years-younger brother, Aydin, was a creature of the game. An All-American player at North Carolina's Warren Wilson College, where he set the school's single-season goal-scoring record, Aydin from 1968 to 1976 was the coordinator of the YMCA youth soccer program and the first athletic director and head soccer coach at the then-Sangamon State University (in 1977), which he led to three national championships. The National Association of Intercollegiate Athletics, the small-college NCAA, twice named him national Coach of the Year and inducted him into its hall of fame in 2000 for his life achievements as a coach, recruiter and international ambassador for the sport. In 2002 Aydin also was inducted into the Springfield Sports Hall of Fame.
Whatever his passport said, Aydin was a familiar American type. He worked his way through college but disdained a life at a desk. Aydin was a soccer entrepreneur, a proselyte, a hustler. (Said one player about his recruiting pitch, "He could sell a tank on a used car lot.") He built a team from scratch, a collegiate program, soccer camps, even a stadium for SSU, and in the process built a career for himself.
Like most brothers, the Gonulsens were not much alike. In the Y team, it was probably inevitable that the older brother would be the team manager, the rule-giver, while the younger and brasher one was the show-off star player. Yavuz was kind (off the field anyway), soft-spoken and reserved, Aydin voluble and emotional, Yavuz dapper in tweeds and turtlenecks, Aydin more comfortable in a tracksuit.
To reflect on the lives of the Gonulsen brothers is to reflect on the ways that immigrants have made and continue to enrich Springfield life. Yavuz certainly did. He once remarked to a colleague that the work of him and his brother and their soccer compatriots in building the game in the capital was "our contribution to America." It's a little late now, but thank you.
James Krohe Jr., a founding scribe for Illinois Times, was famous in the 1980s for the Saturday morning parties he hosted at his Monroe Street home to watch international soccer on TV.