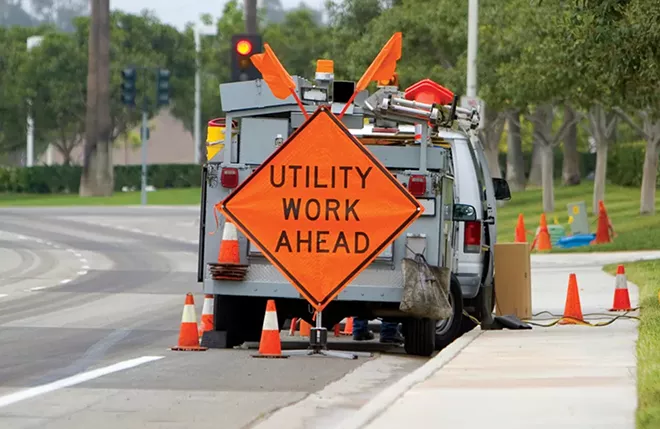 Springfield will see $34 million in American Rescue Plan funding, federal dollars aimed at pandemic relief, which Mayor Jim Langfelder proposes to use for everything from sewer, water and broadband improvements to homeless initiatives.
The plan followed citywide meetings in each of the 10 wards soliciting feedback from residents on how they feel the funding, which is subject to specific federal guidelines, should be spent. The Springfield City Council was briefed on the mayor's proposal at a special Committee of the Whole meeting Nov. 1, during which members went over the plan and spoke about some of their own concerns.
"One thing that was really clear at the meeting on Nov. 1 is that sewer work is important to everybody," said Ward 8 Alderwoman Erin Conley, speaking this past week. "That's the kind of work where you're not looking at ward boundaries so much as that critical infrastructure that needs to be fixed sooner rather than later."
Included in the plan is $11.1 million toward infrastructure improvements that include sewer replacement and road improvements. Another $6.25 million will be used to expand fire protection and coverage citywide and toward more technology for police. Part of that will go toward new computers for Springfield Police Department cruisers and license plate-reading technology. Some is also slated for the continued use of ShotSpotter, the automated system which is used to listen over wide areas for sounds that match the audio profile of gunshots and then report them, and which has met with controversy in recent reports over its use in Chicago. Part of the $6.25 million public safety investment will also be used for gun violence reduction initiatives, according to the mayor's proposal.
Ward 6 Alderwoman Kristin DiCenso said she needs more information on the new technology under discussion, expressing concerns about the accuracy of ShotSpotter.
"Right now, technology has not been our friend. I'm not going to say it hasn't worked, but only 1 in 4 or 1 in 5 shots picked up by ShotSpotter are actually called in by a person," DiCenso said. "I feel the same way about license plate readers. People feel technology is the answer to our policing problems, but I'm not sure that's the case. I think having more community police on the ground is more what we need."
Under $7 million earmarked for job creation, the plan lists broadband access, planned affordable housing and the establishment of a land bank, workforce and business development, and an additional $2 million in separate Housing and Urban Development funds specifically for homeless initiatives.
Broadband access in particular has been an issue, said Ward 5 Ald. Lakeisha Purchase. She said her priority is ensuring the projects in Ward 5 are properly prioritized, while also ensuring that long-term, meaningful impact results from the projects. As the oldest area of Springfield, she said Ward 5 has the most of such needed infrastructure improvement projects.
"Do we have plans, long-term, that will continue to make progress and make meaningful impacts?" Purchase said. "That's the No. 1 priority I have, is to make meaningful impact in my ward and other parts of the city. These are major projects that have to be addressed."
Replacement of lead pipes in the city's water system, upgrades to the South Fork pumping system and upgrades to control the taste and quality of drinking water would also be allocated under the plan, to the tune of $8.25 million.
An additional $1.4 million would go toward various projects through the Springfield Convention and Visitors Bureau.to shore up lost tourism revenue.
Though she said the funding can't come close to meeting all the needs that have become apparent in Springfield as a result of the pandemic, DiCenso said she's happy with how funds have been allocated under the proposal.
"Thirty-four million dollars sounds like a lot of money, but it's not," DiCenso said. "I don't agree with the mayor often, but I agree with him on his approach to splitting the funding. The point of this funding is to go to those areas of the city that were most affected by the pandemic, and we all have areas that were affected."
The city has already received $1.7 million in funds under the plan, with the remainder set to be disbursed by May of 2022 and projects proceeding through 2024.