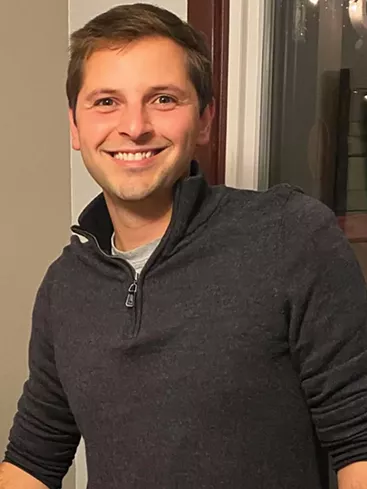 Robert's Automotive is a family affair. Brian Wilbern works alongside his brothers, Rob and Mike, as well as his father, Bob, whose formal moniker begets the name of the business.
Originally from Petersburg, but now living in Springfield, Brian began working at the dealership about 12 years ago. He attributes his success with customers to not being your typical, high-pressure used car salesman. "We're very easygoing here. It's a unique approach."
When Brian sells a car, he is with the customer at each step of the way. "I help with every aspect of sales process. I'm the one face you see the whole time," he said, whether it's filling out paperwork, applying for financing or even programming phones to sync with your new car.
A global computer chip shortage has drastically decreased the number of new cars available for consumers. In turn, this has impacted the used car market, as demand for new and pre-owned cars has not lessened. Brian says that right now, they are selling a lot of cars on consignment, with former customers calling to ask Brian if he can sell the cars they previously purchased from him.
With the chip shortage ongoing for the foreseeable future, Brian is glad his loyal customers are helping him increase inventory. "It's a cool way to get vehicles, without having access to buying vehicles."