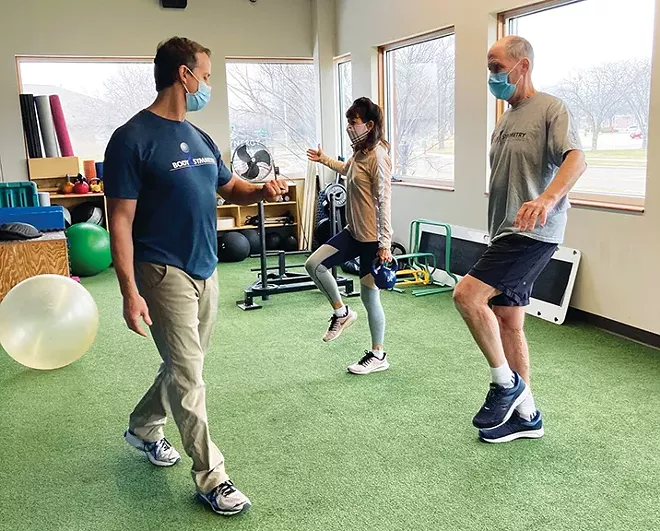 In December, Pfizer/BioNTech and Moderna rolled out COVID-19 vaccines that many hope will return us to a normal way of life. What they won't do is address the other physical and emotional symptoms people have been dealing with in the wake of the pandemic.
Some have suffered the worst loss imaginable: the death of a loved one. But there are other sources of mourning, like the loss of our sense of community. Family gatherings have been virtual. We've lost out on the simple comforts of hugs and handshakes. Businesses have closed, jobs have been lost. Parents and teachers have struggled to fill the gaps in children's education.
Sandra Eades, a licensed clinical professional counselor with more than 20 years of experience, says, "It's important we allow ourselves to feel this grief and loss," but adds there's a danger of it becoming overwhelming. "We have a tendency to focus too much on the big picture that we don't have any power over. People need to focus on what they can change in the moment to empower themselves."
Setting small physical goals to take care of your health can have a major impact on your emotional well-being. Eades recommends getting at least 15 minutes of physical activity five days a week. She also says people need to get outside and be in the sun when they can.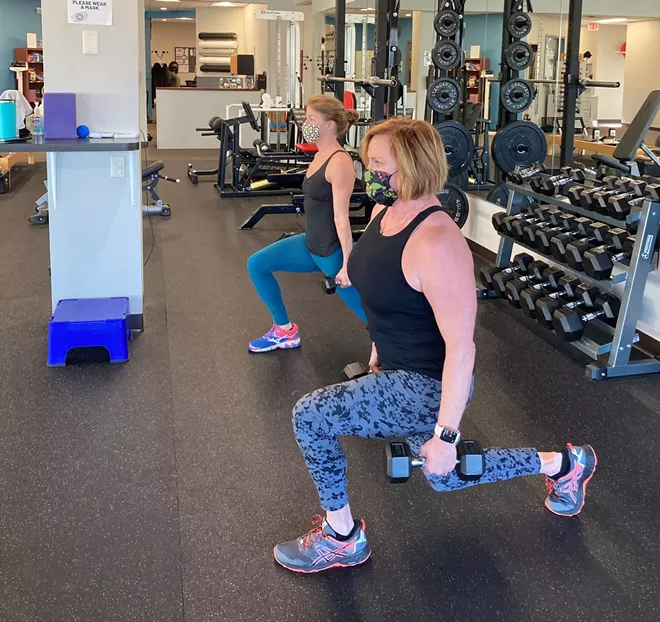 "Sometimes I will have my patients see their general practitioner to check their vitamin D levels if they say they are feeling sluggish and low. The sun is a great way to soak up vitamin D," Eades says.
Leah Boente, a physical therapist and co-owner at Physiotherapy Professionals, says she thinks her patients experience more pain when their emotional health is suffering. She says the most important thing is to keep moving. However, another physical therapist and co-owner, Kristen Transue, warns that you don't want to push yourself beyond your limits."We've seen several new patients this year who injured themselves trying new workout routines at home they were unfamiliar with," Transue says.
Boente and Transue both stressed how important keeping their facility clean has been in making patients feel comfortable about coming to appointments. That said, even with sanitation precautions in place, virtual visits have become part of a new normal – one both therapists think will be around even when the pandemic is behind us. Many clients have sought out online personal trainers and online group classes because, while gyms are now open at limited capacity, group classes like yoga are still not allowed under the current mitigation guidelines. This has left some businesses relying solely on income from virtual classes.
Ahh Yoga owner Betsy Link says she has been working hard to continue to give her clients the same sense of community online they would find in the studio. "A few yogis who moved away or just visited our studio while visiting Springfield have started attending our online classes," Link says. "These people have been an unexpected gift during this pandemic."
"It's difficult right now. People are losing income and usually the stuff like yoga classes, massages, personal trainers and gym memberships are the first to get cut from the budget. Now is when people need those things the most," Link said. With that in mind, she started offering one free yoga class a week and has made all the children's yoga classes free.
Yoga practitioner Kelly Hurwitz is a stay-at-home mother of three. She is dedicated to her practice and has continued taking five or six classes a week through the pandemic. "I'm not sure I would have coped as well without that community to lean into," Hurwitz says, adding the online classes have been an unexpected source of fun for the whole family. "It's kind of like monkey see – monkey do," she explains. "It makes me hopeful that these healthy lifestyle practices are something my kids will carry with them throughout their lives."
"People like being connected, even if it is for an hour once a week." Body Symmetry owner Chad Marschik says. He adds the link between physical and mental health are undeniable. "Physical activity releases endorphins. This has been proven to be a positive physiological response in terms of mental health."
Molly is a Licensed Massage Therapist at Pure Synergy Massage in Springfield and previously worked as a TV news producer for 10 years.
If you feel like you need extra help navigating your feelings, Memorial Behavioral Health has an emotional support hotline 217-588-5509 you can call even if you're not an MBH patient. The Illinois Department of Public Health is available 24 hours a day at 800-889-3931. And if you or a loved one are having thoughts of suicide, please call the National Suicide Prevention has an emotional support hotline at 800-273-8255.