Brian Bowles
Birthday: Aug. 27, 1970

I was born in 1970 to an absentee father and mother, and by age 13 had begun a life in group homes, foster care, a juvenile correctional center and juvenile treatment facilities such as Arrowhead Ranch. I enlisted in the U.S. Army at 19, served honorably for four years and am now a Gulf War vet with a combat infantry badge. I also served in Korea for 15 months and was honorably separated. I am a loving father of three children and husband to the best wife ever. Never would I have imagined a 50th birthday and yet here I am, alive and well.


Bob Gray
March 22, 1940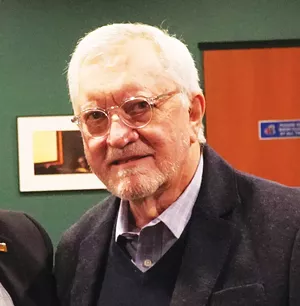 I was born Bobby Kent in West Frankfort and followed in the footsteps of four generations of Illinois coal miners. I moved to Springfield during Christmas week of 1966. I am now a retired bureaucrat, part-time political hack and full-time Cardinals fan. I am the co-founder and president of the Citizens Club of Springfield and a State Journal-Register First Citizen. Photo by Lee Milner



Cecelia Ursin
June 7, 1960
My mother, Cecelia, will be 60 years old this year. She is extremely loving and selfless. She raised me and my brother, Myles, to be great people. She is funny and wise. She gives of her time to her church by working with youth and young adults and is also the director of the Mime Ministry at Union Baptist Church. She's the best granny and deserves the world. I am blessed to celebrate 60 years of her life. Submitted by Amber Alexander.


Brenda Schrodt
Sep. 24, 1960
I have five grown children, seventeen grandchildren and seven step-grandchildren who I love as my own. I have been an R.N. for 32 years and I have worked at St. John's NICU for 24 years. I have been a Springfield resident my whole life. I am a farmer's daughter and I love gardening, reading, cooking, laying on a beach and just spending time with my husband and family.



Shirley Green
July 6, 1960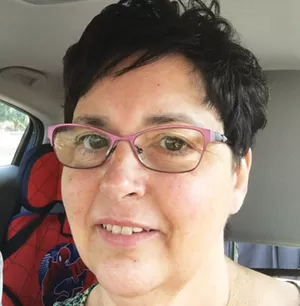 I am a retired teacher. I remember that as far back as kindergarten I wanted to be a teacher. I love it when I see former students in the community and hear that they are doing well. I continue to enjoy interacting with students while substitute teaching and I also enjoy spending time with my grandchildren. My passions include sewing, crafting and quilting.



Sonya Sanders Dilley
April 30, 1970
My childhood was during the best of times for music, funky fashions and cruising with my big sister in her little green Vega. Being a teenager in the 1980s was totally awesome. I'm a full-time artist and a classic rock fiend with a hefty album collection. Brian Bowles told me today that 50 is the new 30, so bring it on.