$7 Southern Comfort Food Week is December 6-12.
Support these local restaurants this week for a little homestyle cooking from area chefs who have created some amazing dishes for this new food week. Be sure to try one of the Southern Comfort cocktails being offered at several locations.
217 Food Week will be a bit different with the current restrictions and social distancing requirements. Most locations will offer dine-in, curbside and outdoor dining options. Please call the restaurants, visit
217foodweek.com
or check their Facebook pages to confirm.
Support these restaurants even more and order from their full menus.
Please be patient as the volume will be high and there may be a longer wait for your food or drink orders. Be sure to tip your server or curbside delivery person.
Biscuits + Brunch
2661 Chatham Road
217-670-1501
Open Wednesday-Sunday 9am-2pm
Deconstructed Chicken Pot Pie
Split buttermilk biscuit topped with chicken pot pie filling, all made from scratch.
4245 Wabash Ave.
217-547-0011
Dine-in and curbside available
Monday-Thursday 3pm – 9pm, Friday and Saturday 11am – 10pm, Sunday 11am –
9pm


$7 Small Plate - Pan seared gnocchi with bacon, mushroom and broccoli in a garlic black pepper cream sauce and garnished with green onions.

$7 Cocktail - "Hurdy Gurdy" Southern Comfort, creme de cacao and cream with chocolate shavings.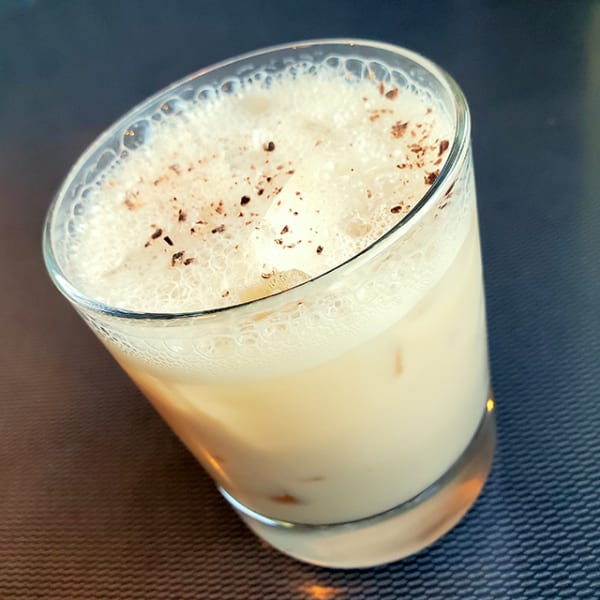 1700 Recreation Drive
217-679-3482
Monday-Saturday 11am to 8pm
Spud Clucker
Mashed potatoes topped with creamy chicken and noodles served with a corn muffin on the side.
3219 S. Sixth Street, Road B
217-529-5806
Monday-Thursday 11am-2pm and 5-9pm, Friday and Saturday 11am-9pm, Sunday 11am-7pm
Beef N Noodles
Tender slow-cooked pot roast blended with our house-made noodles. Served with seasoned bacon green beans, mashed potatoes and our beef gravy. $7
2671 Chatham Road
217-679-7652
Open Wednesday-Saturday 1pm-9pm and Sunday 1pm-6pm
Cookies & Cream Mini-Doughnuts
Fried mini-doughnuts with vanilla cream glaze, chocolate ganache, crushed chocolate cookies and whipped cream.
2660 S. Dirksen Pkwy.
217-481-6028
Kitchen hours: 11am-1am
Smokehouse Mac with Pulled Pork
Cavatappi pasta smothered in a smoked Gouda and cheddar jack cheese sauce, with breadcrumb topping and parsley, then piled high with slow-smoked pulled pork, onion tanglers and BBQ sauce.
Alabama Slammer
A refreshing cocktail made with amaretto, Southern Comfort, sloe gin and orange juice. $7 all week.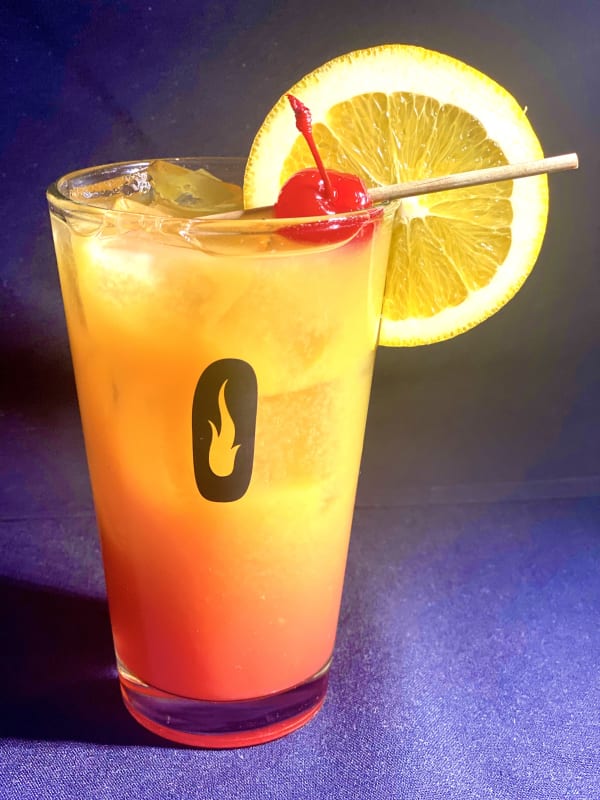 3254 W. Iles Ave.
217-595-9999
Open Monday-Saturday 11:00am-9:30pm
Girl On Fire
Shrimp tempura and crab salad topped with steamed shrimp, avocado, spicy mayo and eel sauce.
White Tiger Roll
Shrimp tempura, cream cheese and avocado topped with imitation crab meat.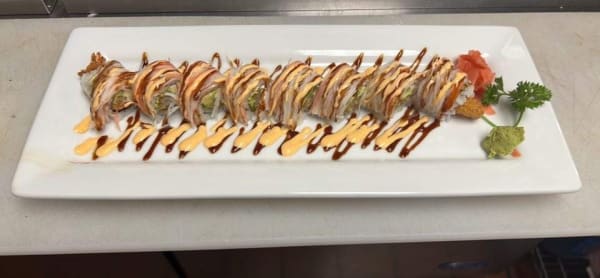 3429 Freedom Drive
217-441-2523
Open Wednesday-Sunday 8am-2pm
Southern Grits Bowl
Andouille sausage in a tomato reduction over cheddar cheese grits with a soft-boiled egg.
| | {{Organization.Name}} {{Organization.Address}} |
| --- | --- |