$7 Italian Food Week is November 8-14.
Support these local restaurants this week for a little taste of Italy from area chefs who have created some amazing dishes for this new food week. 217 Food Week will be a bit different with the current restrictions and social distancing requirements. Most locations will offer dine-in, curbside and outdoor dining options. Please call the restaurants, visit
217foodweek.com
or check their Facebook pages to confirm.
Support these restaurants even more and order from their full menus.
Please be patient as the volume will be high and there may be a longer wait for your food or drink orders. Be sure to tip your server or curbside delivery person.
1700 Recreation Drive
217-679-3482
Monday-Saturday 11am to 8pm
Italian Chicken Sandwich
Oven roasted Italian chicken sandwich is served with peppers and onions and topped with melted mozzarella cheese, then served on a hoagie bun with marinara and roasted garlic.
129 S. John St.
Rochester
217-498-9565
Monday-Sunday 4-9pm. We do not take reservations. (Closed Mon., Nov. 8 for a special event.)
Razzo's Pepperoni Pizza Lasagna Roll Ups
Made with lasagna noodles, pepperoni and red sauce, baked with mozzarella cheese and served with a garlic breadstick. Razzo's Pepperoni Pizza Lasagna Roll ups are a twist of two great things at Razzo's – pizza and pasta. Special is for dine-in only with limited quantities each night. Peroni Special $4
4245 Wabash Ave.
217-547-0011
Dine-in and curbside available
Monday-Thursday 3pm – 9pm, Friday and Saturday 11am – 10pm, Sunday 11am –
9pm
Spinach artichoke risotto balls with house-made sauce trio.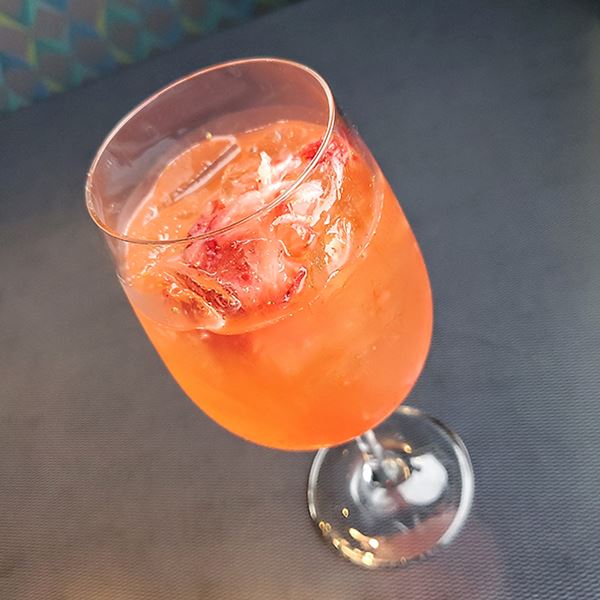 Rosé All Day – rosé wine, Aperol, lemon and fresh strawberry
3219 S. Sixth Street, Road B
217-529-5806
Monday-Thursday 11am-2pm and 5-9pm, Friday and Saturday 11am-9pm, Sunday 11am-7pm
Chicken Parmesan
Italian-seasoned, breaded and fried chicken, topped with homemade marinara and melted provolone. Served with your choice of any side. $7
Piper Glen
7024 Kingsmill Court
217-697-8250
Open everyday from 11am -10pm
Italian Beef Sandwich
Slow roasted, shaved Chicago-style beef piled on top of toasted French bread with au jus on the side. Choices include American, pepper jack, mozzarella, Swiss or cheddar cheese. Served with fries. $7
3217 Lake Plaza Drive
217-585-0460
Mon. - Thur., 11am - 8pm, Friday and Saturday 11am - 10pm
Mama's Pasta
Delicious homemade Italian spaghetti sauce with meat served over spaghetti noodles and a garlic twist.
1168 Sangamon Ave.

217-544-8520



Choose either a homemade pizza or an amazing pasta with Fulgenzi's special meat sauce, served with a house salad. Each choice is just $7 all week.

| | {{Organization.Name}} {{Organization.Address}} |
| --- | --- |