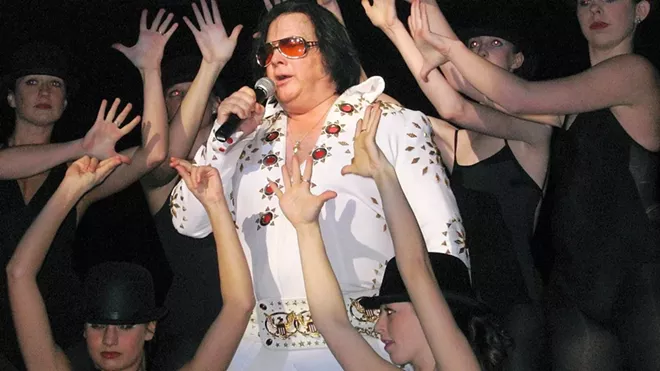 Hello everyone, and welcome to another new year. Perhaps we should nickname this one the "Year of Hindsight" or maybe "Seen with Perfect Vision" or whatever other interesting thought we can do with the "2020" thing to make it a winner. But for now let's get prepared for another year of amazing music in our pliable, yet reliable local scene.
Nothing has really changed much around here at Now Playing world headquarters, but there is a new Illinois Times website and listing setup for our calendar, which is the lifeline to knowing who's playing where and when. We'll continue to do our best to talk up our music community and attempt to keep everyone up to date on happenings around the area. I would also like to remind anyone to send me anything you think should be presented to the public in Now Playing or Band Spotlight. There is plenty of stuff going on I don't know about or will ever pretend to know about and the only way to know about it is from you, the helpful and informed public. I often get the best inside info from readers looking to promote or present events or just relate something pertinent to the local scene.
I do wear a couple of hats as a working musician who happens to write about the same business he is in and I try to balance those two entities as best I can, always believing and hoping that others feel that I do that as well. I will ask that all Illinois Times related tidbits be sent to my IT email (tirwin@illiinoistimes.com) so I can keep it halfway straight anyway. I know folks mean well, but when I get a text or Facebook message or a flier or handwritten note, the odds that it will make it to the IT copy drop dramatically. And please always remember, in my opinion, the music space in IT is for the performing musicians as much as the listening audience, for without either, there is no scene whatsoever.
Our dear friend Marina V is preparing for a new album (In V Minor) and is asking for help from her fan base as she has done many times before. This will be her first as a parent, since she and Nick had a delightful little girl just last year. Now that's just all the more reason to go to MarinaV.com and support this brilliant, successful and persevering artist at work.
There's an Elvis Himselvis show at the Hoogland this Saturday with Rick Dunham as the man in the jumpsuit celebrating the birthday of Elvis Presley coming up on Jan. 8. In the last year, Rick has embarked on an ambitious plan to cover all the Top 40 songs Elvis ever sang. After doing tributes to the King for over 30 years, Mr. Dunham decided on this project as a way to culminate his admiration for Mr. Presley. This weekend EH covers the EP hits from 1960-66, including famous ones like "Viva Las Vegas," "Can't Help Falling in Love" and "Little Sister," along with obscure cuts such as "Spinout," "King of the World" and "It Hurts Me." I'm proud to have played my first show with Rick at the Springfield Theatre Center in 1987 and countless ones since. Now I'm just as proud in joining Gary Davis, Cory Brown, Tim Harte and Frank Trompeter for the show this weekend. Rock-a-Hula, baby, rock!
I'm writing this a few weeks before you read it due to IT holiday deadlines, so let's just end with happy New Year and see you next week.