click to enlarge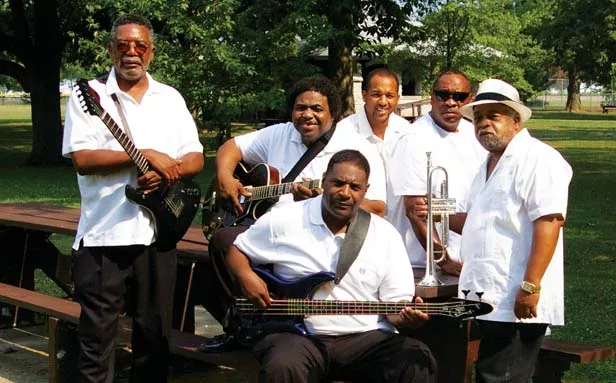 What good are predictions anyway? Is there any meaning in the fact that someone states "so-and-so shall do that and turn out this way" and then it does, or doesn't for that matter? Really the only concerning issue is our perception of what might be, because what is, is, and happens regardless of the endless, and perhaps countless, prognosticating perpetuated by everyone anywhere.

That being said, perhaps the fun is not in truly predicting the future, because that would be scary, impossible and no fun at all, but influencing it in some way, by purposely pushing for wanted circumstances. Now we arrive in cheerleader territory (you can do it, Morris, sure you can!!!), with fun the operative word. Sad, morose cheerleaders are lousy assistants and would generally defy the definition of being "an uncritically enthusiastic supporter" of whatever subject is being backed.

I often characterize my position here in this column as cheerleader with the word "uncritically" to be emphasized immensely. So allow me to forecast a fabulous year for the music scene in Springfield, as it feels like it's poised as never before. There seems to be more young folks coming out with original music, more old folks staying with the muse and plenty of players in between, with everyone working at getting better and putting out whatever is in the heart and head that makes music, music. I see more open mics around, more musicians out playing, and more venues supporting live music on a regular basis than in the last few years.

With the amount and style of entertainment being a very good conductor of public opinion and a true economic indicator, we could say "things are looking up," to coin an oft-used phrase of optimism and once-used title for a not-bad song. And for you dyed-in-the-wool pessimists, please remember that all this hope and change could very possibly be in vain with the forecasted demise of our world as we know it, scheduled for Dec. 21, 2012. But then, that's just a prediction, and we know what to think about those.

This Thursday, 7 p.m., at Bourbon Street, Blues Expressions Band, the Decatur Blues Society representative for the upcoming IBC challenge in Memphis, hosts a Springfield sendoff. Give all the bands from Springfield – including Hurricane Ruth (representing Prairie Crossroads Blues Society of Champaign) and Tombstone Bullet (representing Illinois Central Blues Club of Springfield) and solo contestant Robert Sampson – a good luck wish as they head to Memphis next week for the incredible experience of the International Blues Challenge. Come on, cheerleaders: let's go, players, let's go (clap, clap) let's go players, let's go, etc, etc, etc.

Just a glance at IT's pub crawl listings may be the reason for my optimistic outlook on the upcoming year. On Thursday, Antone hosts a killer open mic in Taylorville, Mark Butler starts a fresh Hooley at Celtic Mist with the Fake McCoys and Dave Littrell holds down a cool weekly in Chatham. On Friday I see Rachel and Matt, Rockhouse, Rod Tuffcurls and Benchpress, Ruckus with Midnight Rush, Stella and the Fellas, Still Kick'n, Suns of Circumstance, The Goodyear Pimps with Transatlantic, The Legendary Clampetts, The Machine, The Notorious Nightcrawlers and Wolf Crick Boys all in row. On Saturday, here comes Bustin' Loose, Captain Geech and the Shrimp Shack Shooters, Carole and her Knights, and Closing Time grouped together, then farther down the list is Hip Bone Sam, KFD, Kit and the Mud Bugs, then Leaving Ashland, all at different venues, all on the same night, all playing good music from various genres for varying ages. That's fantastic, wonderful and only a smidgen of a truly awesome scene.

Who needs predictions when it's happening right now? I'm still going with a fine forecast for a fun future in 2012.

Contact Tom Irwin at tirwin@illinoistimes.com.