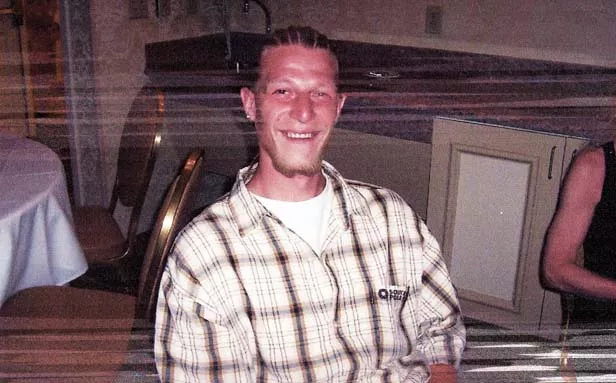 He was left to die in a pool of his own blood "like roadkill."

That's how Sangamon County Circuit Judge Leo Zappa described the death of Danny Dapron Jr., a 30-year-old cyclist killed in a hit-and-run accident on Aug. 8, 2010. Zappa sentenced the driver, Ursula Jones, 23, of Springfield, to 10 years in prison on March 21.

The sentence followed emotional testimony from Dapron's grandfather, Leo Dapron, who told the court that the younger Dapron helped around the house and "was a friend to everyone."

"He was a good boy – a real good boy," Leo Dapron said, his voice wavering during testimony meant to sway Zappa's sentencing decision. "I think of Danny every night. I say a prayer for him every night. … I hope and pray no one out there has to go through that, because there's a loss there you can't fulfill."

Sangamon County assistant state's attorney Emily Steere asked Zappa to order the maximum sentence of 15 years for Jones, while Jones' attorney, W. Scott Hanken of Springfield, requested probation.

Hanken submitted to the court several letters of recommendation from Jones' family, friends and teachers. He implored Zappa to go easy on Jones, whom he said had taken responsibility for Dapron's death and had changed her life. Jones attended Lincoln's Challenge Academy for troubled youth and had enrolled at Lincoln Land Community College, where she showed promise in graphic arts, Hanken said. Jones also cooperated with Dapron's family in a negligence lawsuit filed against Jones, Hanken said. The lawsuit also names Springfield bar Mac's Lounge, 1231 E. Cook St., as a defendant.

But Steere told Zappa that Jones had been pulled over twice since the accident and ticketed for not wearing a seatbelt, and she still uses marijuana and alcohol regularly.

Jones had a blood-alcohol level of .157 – nearly twice the legal limit of .008 – after the accident that killed Dapron, and she tested positive for marijuana and ecstasy at the time. Though the accident happened more than a year and a half ago, Jones still hasn't gone to a court-mandated rehabilitation program, which Steere said showed it "clearly isn't important" to her.

"Even after spending time in (the Department of Corrections), she will have an opportunity to start over," Steere said of Jones. "Danny Dapron won't have that chance."

Jones has a checkered driving record, with at least 37 traffic offenses before and after the accident that killed Dapron. Jones' driving privileges were temporarily revoked in January 2011, but Hanken said Jones had received her license back since then. [See "Road hazard," Feb. 17, 2011.]

Addressing the court, Jones stood and spoke in a quiet voice, briefly glancing across the courtroom at Dapron's family.

"I'm sorry to the Dapron family for their loss," Jones said. "Since it happened, I've thought about it every day. I wish I could make things better. … Again, I'm sorry for what happened, and I hope the family can find it in their hearts to forgive me."

Zappa recognized Jones' attempts to change her life, but likened it to "closing the barn door after all the animals have left." As he read the sentence of 10 years, Jones' head dropped to her hands, and her family, seated behind her, broke into tears. Hanken asked Zappa to recommend Jones be placed in a prison facility that provides substance abuse rehabilitation and higher education opportunities.

Danny Dapron Sr., the father of the cyclist killed, said he hoped Jones would have gotten a longer sentence because he doesn't believe she has changed.

"I don't think she'll ever do that," Dapron Sr. said. "If she had any remorse, she wouldn't still be going and drinking at Mac's Lounge and driving. I just hope she gets the help she needs."

Contact Patrick Yeagle at pyeagle@illinoistimes.com.